Global stock markets fall as economy fears grow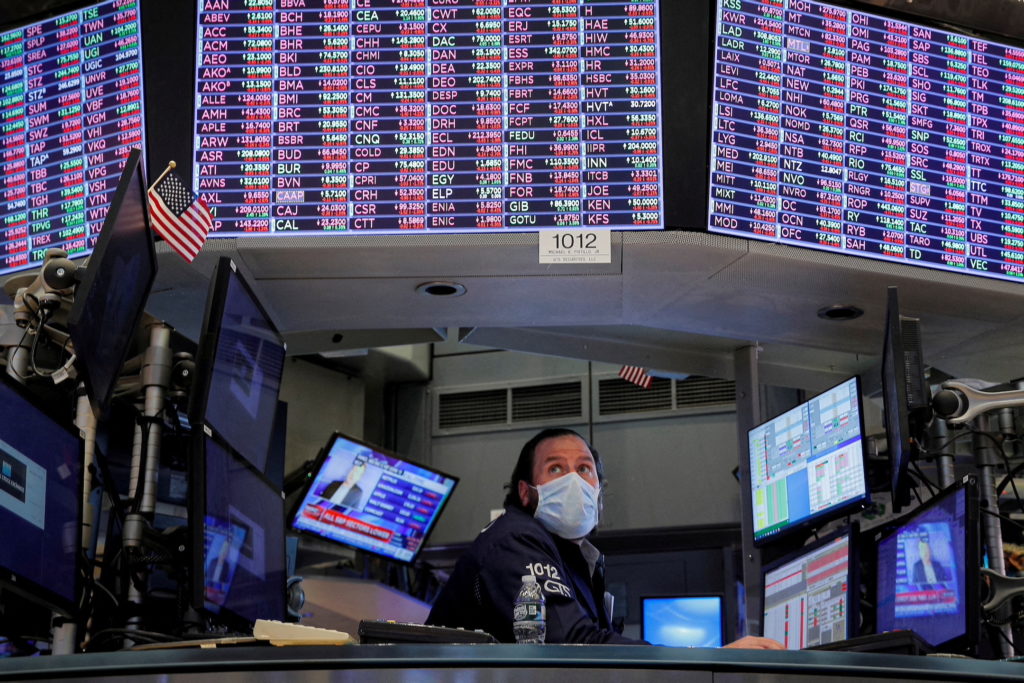 Following big losses in the US and Europe, Asian stocks sank on Friday as concerns about the economy grew following a series of rate hikes throughout the world.
On Thursday, the United Kingdom and Switzerland raised interest rates, a day after the US Federal Reserve announced the largest rate hike since 1994.
Interest rates are being raised by policymakers to reduce demand and relieve some of the pressures that are driving up consumer prices.
Investors are fearful that the steps will result in a global economic slowdown.
Markets were already in trouble before this week's US rate hike, with the S&P 500 down more than 20% from its January high.
On Friday, the Nikkei in Japan fell 1.5 per cent, while Australia's main stock market index fell more than 2%.
This came after a sell-off in the United States on Thursday when the S & P 500 fell 3.2 per cent and the tech-heavy Nasdaq fell more than 4%.
The Dow Jones Industrial Average fell more than 2.4 per cent, falling below 30,000 points for the first time since January 2021.
Tesla's stock slumped 8.5% after the company announced pricing increases due to rising costs. US road safety inspectors are also looking into the electric vehicle's autopilot features.
Spotify's stock fell 7% the next day when the streaming behemoth stated it was slowing recruiting due to economic concerns, becoming the second large internet company to do so.
The FTSE 100 fell more than 3% on Thursday in the United Kingdom, where the Bank of England warned that inflation could reach 11% this year, while the FTSE 100 and 250 were slightly higher in early Friday activity.
Asos, a British online clothing retailer, dropped 32.5 per cent after informing investors that inflationary pressures were influencing purchasing behaviour.
The Dax index in Germany lost more than 3% on Thursday, while the Cac 40 in France fell 2.4 per cent, although both markets were up on Friday morning.
The Stoxx 600 index hit a new low for the first time since February 2021.