Wales Stages Dominant Victory Over Australia, Advances to Quarter-Finals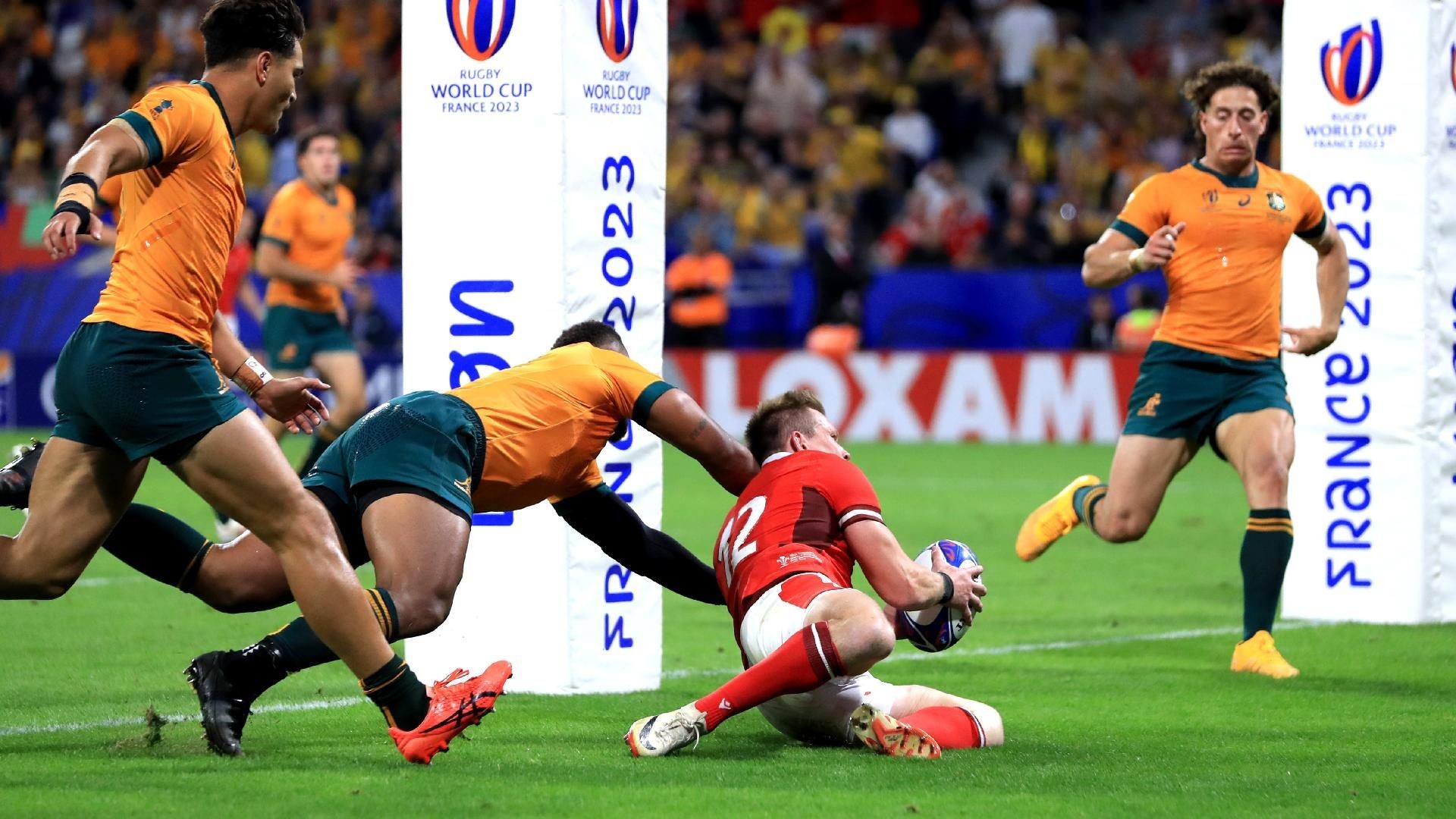 Wales' head coach, Warren Gatland, displayed remarkable confidence ahead of their clash with Australia, stating that he anticipated a victory. However, even the most optimistic fans couldn't have foreseen the resounding manner in which Wales would dispatch the Wallabies.
In a memorable performance, Gareth Anscombe shone as Wales achieved a record-breaking win, finishing the game with a staggering 40-6 scoreline. This commanding victory secures their passage into the quarterfinals, with one final pool match remaining against Georgia on October 7th in Nantes.
Gatland was effusive in his praise of the team's performance, highlighting their exceptional game management. He commended their ability to control the game, emphasising their dominance in the second half. Gatland expressed his satisfaction with various aspects of their performance, particularly in defense. While the initial line speed defensively had room for improvement, the team made significant strides throughout the match.
Wales' clinical approach ensured that they didn't concede much to their Australian opponents. Gatland was unequivocal in his praise, stating that his team had displayed brilliance on the field. He believes that this Wales side continues to improve and that, with growing confidence and momentum, they are in an excellent position.
The team will now return to their base in Versailles, enjoying a brief hiatus of nearly two weeks before their pivotal final pool match. Gatland anticipates that the squad will relish their current success. With an extended break allowing the players to spend time with their families, they will regroup next week to prepare for the Georgian encounter.
Despite the enticing prospects of the quarterfinals, Gatland remains adamant that his team is not looking too far ahead. He emphasised the importance of staying focused on the immediate task at hand and not underestimating their opponents. A key point of focus is their upcoming match against Georgia, a team they faced in the autumn and aim to rectify their previous defeat.
Gatland acknowledged the unwavering dedication and hard work of his players, emphasising the need to maintain their high standards. The victory against Australia has underlined Wales' formidable presence in the tournament, putting them in a commanding position as they approach the next challenges in the Rugby World Cup.