GBBO ditches national-themed weeks following public backlash and criticism.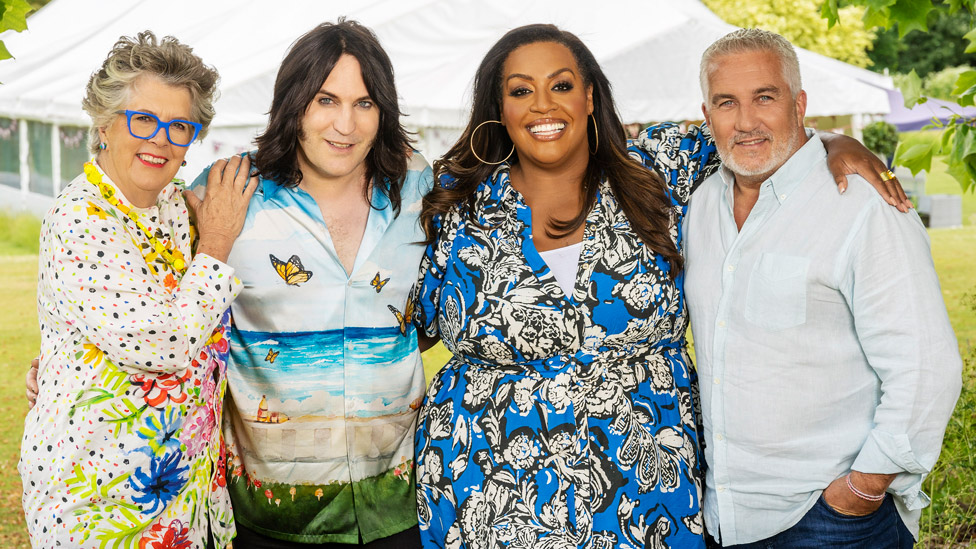 The Great British Bake Off has decided to abandon its tradition of national-themed challenges due to criticism from certain viewers in recent years. This shift comes after the show's Japan week in 2020, German week in 2021, and the subsequent controversy surrounding Mexican week last year.
Executive producer Kieran Smith explained their decision, stating, "We didn't want to offend anyone, but the world has changed, and the humour didn't resonate. Consequently, we won't be featuring any national themes in the upcoming season."
The beloved baking competition will be returning to Channel 4 for its 13th series later this month. Notably, Alison Hammond is set to replace Matt Lucas as host alongside Noel Fielding, while Dame Prue Leith and Paul Hollywood will reprise their roles as judges.
Smith emphasised that this season would take a "very traditional" approach, featuring the standard weekly challenges such as cakes, biscuits, bread, patisserie, and chocolate, with the addition of a new theme, party cakes.
The decision to abandon national themes stemmed from the backlash that followed Mexican Week. Critics accused the show of casual racism and perpetuating stereotypes, particularly through the hosts wearing of sombreros, using maracas, and adopting Spanish accents. Additionally, there were complaints that the dishes featured this week weren't authentically Mexican.
Paul Hollywood, who had recently returned from a trip to Mexico, defended the challenges, expressing his disappointment with the negative reaction. He stated, "I'd literally come back from Mexico about three weeks before we filmed the episode. I was all over the place, and we set the challenges based on what I'd seen there. The challenges were very good, and everyone did a good job.
Dame Prue Leith echoed these sentiments, emphasising that the intention was not to be controversial. She underlined that The Great British Bake Off is built on values of inclusivity, diversity, tolerance, and togetherness, making the idea of intentionally insulting anyone seem absurd. The show's decision to move away from national themes aims to ensure that its content remains enjoyable and respectful to all viewers in an ever-evolving world.