Afghanistan: Fighting has erupted in the penultimate anti-Taliban stronghold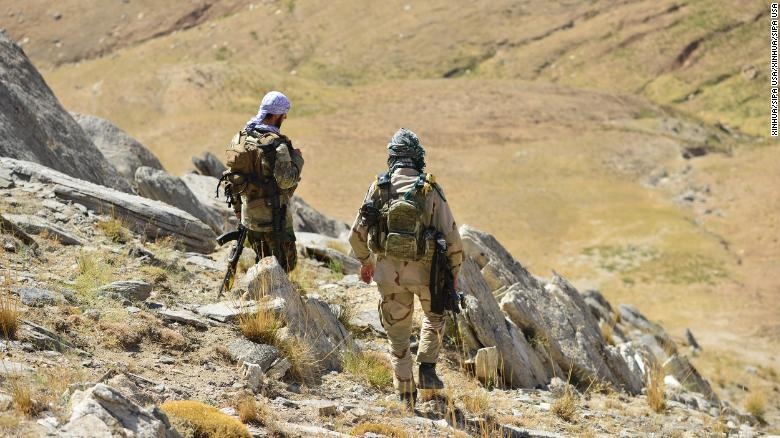 Fresh combat has erupted in Afghanistan's Panjshir Valley, the last pocket of territory that has escaped the Taliban's grasp.
Amrullah Saleh, one of the valley's opposition leaders, denied rumours that the Taliban had taken control as "baseless."
However, he acknowledged that the Taliban had cut off phone, internet, and electricity cables, making life tough.
The violence occurred as the Taliban prepared to form a government.
The Panjshir Valley, located north of Kabul, is one of Afghanistan's smallest provinces and the only one that has escaped Taliban control.
The ancient anti-Taliban stronghold, concealed among mountain peaks, is home to between 150,000 and 200,000 people.
Local tribal leader Ahmad Massoud leads the resistance, which includes former Afghan security forces and local militias. His father battled the Soviet invasion in the 1980s and the Taliban invasion in the 1990s.
Both sides had suffered casualties, according to Mr. Saleh, a former vice-president of Afghanistan.
"We are, without a doubt, in a terrible situation. The Taliban are invading our country. " He added that his men would not surrender, he stated.
However, resistance officials admit that the Taliban have taken control of several districts, and pro-Taliban social media posted videos purporting to show Taliban troops with captured tanks and other military equipment.
Following reports that the Taliban had taken Panjshir, celebratory gunfire erupted in Kabul and other towns, killing a number of civilians.
Fighters should "avoid firing in the air and instead thank God," according to a Taliban spokesman.